Natural Deodorant Made On The Sunshine Coast, BC
High quality, natural ingredients that keep you smelling fresh all day long ❤️
About Hippy Pits
Handmade in Gibsons, BC 🇨🇦
High quality ingredients 🌱
Extra-strength 💪 lasts 8-10 hours and through vigorous activities like yoga, running, cycling, Crossfit and Jiu Jitsu
Loved by thousands of customers worldwide 💕
A little goes a long way. Each 1oz tin lasts 1-2 months 📅
About Hippy Pits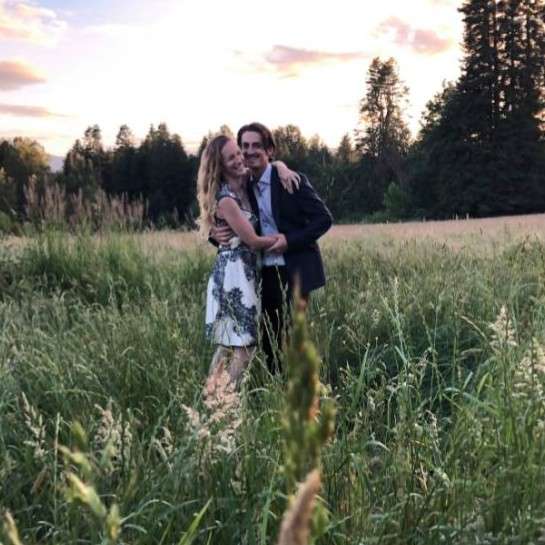 In 2016 we started Hippy Pits because we wanted to create a deodorant that was natural and kept you smelling fresh all day long.

Kristen, the biologist, decided she would test some amazing ingredients out and the response was overwhelming!

Since 2016, we've shipped over 10,000 jars worldwide and have thousands and thousands of repeat customers.

Doug handles the website and Kristen lovingly crafts and ships the deodorants.
Customer Reviews:
Non-toxic, high quality ingredients
SHEA BUTTER


All natural shea butter comes from the nuts of karite trees that grow across the continent of Africa. This luscious wound healing amazingness is an off-white cream that is rich in vitamins E & A. Shea's moisturizers imitate skin's sebaceous glands, which makes it great for dry skin, safe for those with eczema and for use after shaving. It also contains anti-inflammatory and anti-tumor promoting compounds. The United Nations notes that shea butter provides employment and income to millions of women across Africa.

COCONUT OIL


Coconuts grow and thrive in tropical climates and can be found across Africa, Asia, Latin America, and the Pacific region. It boasts antibacterial, antimicrobial and antiviral properties which help to balance hormones while killing candida yeast and moisturizing skin. It's vitamin E intensity makes it beneficial for skin growth and repair. When applied topically, saturated fats eliminate moisture loss from the skin making it an underarm wrinkle fighter.

ARROWROOT POWDER


Arrowroot is a powder extracted from the roots of a tropical South American plant. It is gluten-free and contains calcium, which helps to regulate the acid and alkali balance in the body. When applied to a wound, the rhizomes that are present in arrowroot can draw out poisons that are introduced to the body from insect, spider or scorpion bites… for all you hippies in the desert. Containing potassium and folate, this moisture-absorbing powder has a silky smooth texture when applied topically.



DIATOMACEOUS EARTH


The health benefits of are endless. But what is it? Well.. diatomaceous earth is the fossilized remains of diatoms (hard-shelled algae) that are millions of years old. Deposits can be found all over the world, where it is mined and processed. The soft and light colored powder, can be applied topically as an exfoliate to slough off dead skin and promote regeneration. It is made up of 85% silica, a chemical compound which promotes healthy blood vessels, bones, cartilage, skin and hair. Almost every vital organ requires silica. Taken internally it acts as a mild abrasive, removing harmful organisms from the intestinal tract. Safe for use in personal skin care products, it is also a natural insect fighter which means you'll never have to worry about critters in your tender armpits.

BAKING SODA


Everyone is familiar with baking soda, whether used in baking up yummy treats, left in the fridge to absorb smells or added to water as an ingredient to clean your home. It is pure white, has a mild gritty feel and is always aluminum free - we use it to eliminate the bacteria that is on the skin's surface, and to free you from embarrassing body odor.

GRAPEFRUIT SEED EXTRACT



ROSEMARY EXTRACT



HEMPSEED OIL



ESSENTIAL OILS



VITAMIN E - SOY DERIVED
Ready to try it? Buy 2 and get free shipping!
High Quality Natural Deodorant
Handmade in Gibsons, BC 🇨🇦
High quality ingredients 🌱
Extra-strength 💪 lasts 8-10 hours and through vigorous activities like yoga, running, Crossfit and Jiu Jitsu
Loved by thousands of customers 💕
A little goes a long way. Each 1oz tin lasts 1-2 months 📅